Prices & offers for summer 2022

Discounts
Children between the ages of 0 and 2 are free.
Children between the ages of 3 and 6 get a 50% discount.
Children between the ages of 7 and 13 get a 30% discount.
Third adult in a double room with an additional bed get 15% discount.
Additional charges
Single room: € 10,00 per day
Double room used as a single: € 25,00 per day
Notes
10% V.A.T. included.
The prices shown refer to a minimum stay of 3 days.
Requests for particular rooms may be taken into consideration but no guarantee can be given.
In the event of early departure, the Management reserves the right to charge the price of the room only for a maximum period of 3 days.
The reservation will be finally confirmed when a deposit is made of € 200,00 per room.
The tourist tax is not included in the price.
Services included in the price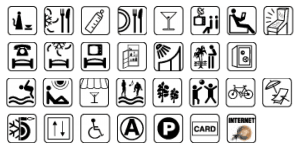 Beach service with a beach umbrella and two sun-loungers per room.
Rooms are equipped with en-suite facilities, safe, telephone, balcony, satellite TV, air-conditioning, and empty fridge.
Wi-Fi connection free of charge throughout the hotel.
Climate-controlled restaurant.
Gala dinners and musical evenings.
Swimming pool with whirlpool and sun terrace.
Buffet breakfast, choice of menu with salad/hors d'oeuvres buffet.
Daily changed bath towels for beach or swimmingpool.
Hotel's bikes service.
Poles for Nordic-Walking.
Method of Payment
Deposit can be paid by postal order or bank draft.
Bank account details:
Bank: San Biagio del Veneto Orientale ag. BIBIONE
IBAN: IT 15 M089 0436 2910 5100 0086212
BIC: CCRTIT2TPRE
Remaining balance can be paid by cash, cheque, major credit cards or Pagobancomat.
Check in & Check out
Rooms are availble from 12:00 and until 10:00 at the day of departure.
Transfer from the airport
A transfer service is provided from the airport to the hotel for those arriving by aeroplane.
Information and prices will be given at the time of the booking.